3ds Max from Autodesk is a wonderful 3D rendering software. It enables you to create breathtaking settings for captivating virtual reality experiences and design visualization.
This is why it requires the best laptops for 3DS Max so we can fully utilize its powerful features. However, not every laptop has the hardware needed to run this program well. We'll explain the laptop specifications and the top 5 laptops for 3DS Max use in this article.
It's critical to understand that your ability to operate with 3ds Max will be significantly impacted by your laptop's performance. The most important features for a laptop are seamless viewpoint operation (even with millions of polygons and numerous objects!), as well as fast enough rendering.
CPU
When it comes to CPUs, Autodesk doesn't have any extremely specific specifications. It merely suggests a multicore Intel or AMD processor that supports SSE4.1. Your best option is a laptop with four cores, especially one with a Skylake, Coffee Lake, or Kaby Lake CPU. Even better if your processor supports hyper-threading.
GPU
For 3ds Max 2022, Autodesk gives a brief guide with GPU specifications.
We may use the information on the certification guide to compare with laptop GPUs given that the majority of high-end laptops use NVIDIA GeForce GPUs. The GTX 550 is the weakest GPU in this group.
We may conclude that an RTX 1650 or higher graphics card on your laptop is what you should aim for if you want to use 3D on it, you should do it by comparing. The better, the more power, thus you ought to think about an RTX 3060 or 3070. (Mobile).
RAM
Another important factor when dealing with resource-demanding software is RAM. The minimum amount of RAM required by Autodesk to execute the software is 4 GB, however, at least 8 GB is advised. Additionally, we advise that you use DDR4 RAM (double data rate fourth generation).
Since you have analyzed the specifications you should look for in a 3DS Max laptop, let's look at some top models.
HP Omen 15T
Key Features:
Intel i9-10885H CPU
32GB RAM
1TB hard drive
512GB NVMe SSD Storage
NVIDIA GeForce RTX 2080 GPU
15.6 inches 4K AMOLED Display
Windows 10 OS
With the horsepower you require at a cost that won't break the bank, the CUK HP Omen 15T Workstation is a fantastic option for 3ds Max.
It has an Intel i9-10885H processor, 32GB of RAM, 512GB of SSD storage, and 1TB of HDD disk space to keep all of your files organized and readily available. The 8GB of dedicated RAM on the NVIDIA GeForce RTX 2080 Advanced graphics card guarantees that all of your visualizations will display quickly and beautifully at the same time.
The gadget also comes with Windows 10 Home which was installed before selling so you can use it straight away, as well as a 15.6″ 4K AMOLED (3840 x 2160) display to showcase all of your work. It weighs 5.28 pounds, which is a good balance between being manageable and not feeling like cheap plastic.
This laptop is perfect if you're looking for something affordable that's strong enough even for 3ds Max and 3D modeling.
Sleek and elegant appearance
Effective performance
Gorgeous 300 Hz panel
Flexible port selection
The typical battery life
Speaker output that is moderate
Mediocre webcam quality
Price:
The price of this laptop in the market is USD 4,699.
Razer Blade Pro 17
Key Features:
32GB RAM
1TB SSD Storage
Chroma RGB
Thunderbolt 3
SD Card Reader
5 hours of battery
A large screen, quick processor, and plenty of RAM are all essential features of a decent laptop for 3DS Max. The Intel Core i7 processor, 32GB of RAM, and a 17.3-inch screen are all features of the Razer Blade Pro 17 Laptop. Even a GeForce RTX 3080 graphics card is included!
The Razer Blade Pro 17 Laptop's 1 TB SSD storage plus 5 hours of battery power make it the perfect choice for both gaming and animation. Fast information transmissions than USB 2.0 as well as USB 3.0 ports are possible thanks to its Thunderbolt 3 port. Additionally, thanks to its SD card reader, you can quickly transfer files from your phone or camera to your PC.
Numerous ports
Enhanced keyboard layout, superb trackpad
IPS display with a refresh rate of 300 Hz.
Loudspeakers strategically positioned
Price:
The price of this laptop in the market is USD 1, 899.
Asus TUF
Key Features:
17.3 inches 144Hz FHD Display Screen
Intel Core i5 CPU
NVIDIA GeForce RTX 3050 Ti GPU
Backlit Keyboard
Windows 10 OS
32GB RAM
Users of 3ds Max will find the Asus TUF to be a strong laptop with superb specifications and a stunning display. The Asus TUF is a fantastic option if you're searching for a computer that can handle almost any activity you throw at it.
A 17′′ 1080p FHD display with a refresh rate of 144Hz comes with the Asus TUF. The display offers clear images with superb contrast and true colors. Its superb viewing angles were particularly appealing to me; they come in handy when several people are glancing at the screen at once.
Relatively low price
NVMe support
Decent thermals
Subpar built quality
Average battery time
Price:
The price of this laptop in the market is USD 999.
Acer Nitro 5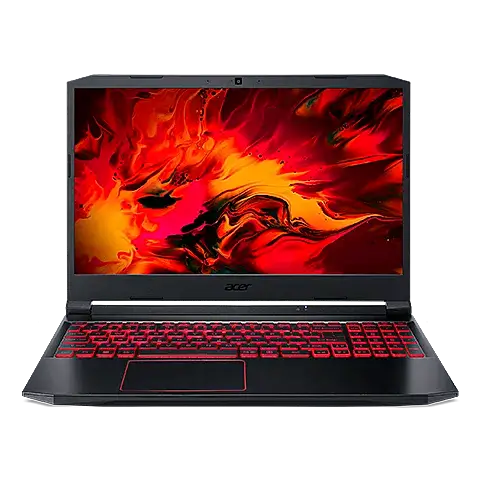 Key Features:
Processor Intel Core i7
NVIDIA GeForce RTX 3050Ti
17.3 inches FHD 144Hz IPS Display
16GB DDR4 RAM
NVMe SSD
Wi-Fi Killer 6
Backlit Keyboard
Our top recommendation for such best laptops for 3D Max is the Acer Nitro 5. It can tackle practically any task you throw at it because of the powerful Intel Core i7-11800H.
Additionally, this laptop includes an NVIDIA GeForce RTX 3050 Ti Notebook GPU, which is more than adequate to run demanding 3ds Max rendering software without any problems. Your designs will look stunning on the 17.3 inches FHD 144 Hz IPS display, and this computer's 1TB NVMe SSD drive has room for even the most complicated projects thanks to its 16GB of DDR4 RAM!
Performance that is reasonable given the cost
The surprisingly cool and silent operation even with severe load
Fantastic AMD processor
Simple to upgrade and open
Rapid 144 Hz IPS display
Bulky, heavy case
Lackluster display lid
Insufficient battery life
No card reader, USB-C video/charging, or biometrics
Price:
The price of this laptop in the market is USD 2,198.
Acer Predator Helios 300
Key Features:
Intel i7 CPU
NVIDIA GeForce RTX 3060 GPU
15.6 inches Full HD Display
RAM DDR4
512GB SSD Storage
6th Wi-Fi Killer
RGB Keyboard
The Acer Predator Helios 300 is among the best laptops on the market if you need one that can run 3ds Max. It offers top-notch specifications, such as an Intel Core i7 processor from the 11th generation as well as an NVIDIA GeForce RTX 3060 GPU, as well as many practical functions.
Additionally, the laptop has 16 GB of RAM which is more than plenty for your 3DS Max tasks. This implies that while using this laptop, you will not be concerned about running out of RAM.
Additionally, it has an outstanding battery life of up to 6 hours on one charge and 512 GB of SSD storage capacity.
512 GB SSD
High system performance
Good battery life for a 17 inches laptop
Rather relaxed keyboard
The sound system is not up to par.
There is only one open 2.5-inch slot.
Inadequately planned cooling system
There is only one SATA-only SSD with a USB-A 3.0 port and no HDD.
No compatibility for Thunderbolt or USB-C Gen 2
Price:
The price of this laptop in the market is under USD 1,449.
Conclusion
All of the laptops on this list are powerful machines that are perfect for all of your 3D modeling and architectural tasks. We can assist you in choosing the laptop that will meet your needs in the best way, whether you want to upgrade your current model or are considering purchasing a new one.