Unreal Engine 5 is a full set of development tools for games, broadcast as well as live event production, training as well as simulation, architectural and automotive visualization, linear television and movie content generation, and other contributions.
This article has been written to provide you with the best Unreal Engine 5 courses online available to learn this software. For experts, a special course along with Blender use has been added. You can also enhance your skills through these Unreal Engine 5 courses and apply them to other similar software like Revit and Cinema 4D.
Unreal Engine 5 Course for Beginners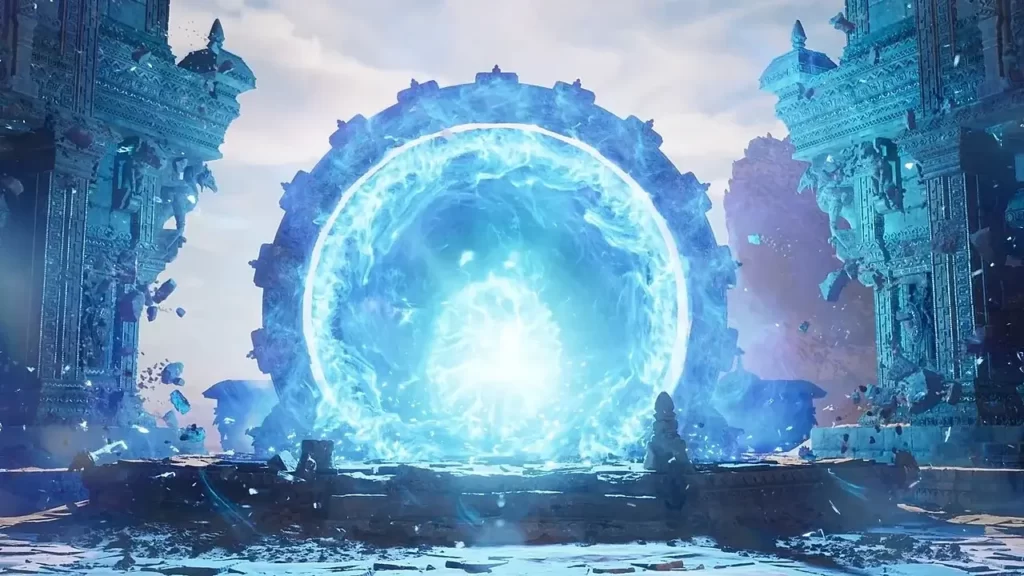 Use Unreal Engine 5 to learn by doing!
One of the most widely used engines in AAA studios for anything from video games to architecture, production planning, and filmmaking is Unreal Engine. I want you to showcase your high-quality graphics.
You will have mastered the principles of the Engine by the course's end by building your photorealistic landscape from scratch using simple-to-follow videos.
Whether you are a game developer, computer coder, artist, or designer, you will become adept at using the Engine and applying essential concepts to your upcoming projects. You don't require any prior knowledge.
Everything you require to get going is covered in this course, including:
Overview of Unreal Engine (toolbars, panels, browsers..)
Developing and establishing projects
Putting and changing various actors
The process of developing and using textures and materials
Details, audio effects, and lighting should be added.
Additionally, you get to make a stunning cinematic presentation of your completed work.
Practical Class Assignment
Follow along and make your own picturesque environment for your class project. Once you have a concept, create a setting and import the desired assets to make your fantasy come to life.
To encourage and motivate others, feel free to share personal progress at any point.
In this interactive and engaging course for beginners, learn the fundamentals of Unreal Engine 5. You'll gain knowledge of the user interface and design indoor and exterior sceneries with realistic details. Along with the essentials of virtual production including Chroma keying, DMX, and live camera tracking.
Learning Objective
How to design a convincing landscape
control the sun, fog, and atmosphere
Create a room set.
Track and animate camera movement
Create a Metahuman Chroma Keying for DMX movie rendering in UE5.
Through the end of the course, you'll be able to use lights to set your own setting and chosen mood. Using your phone, you may record live tracking or animate virtual cameras. You'll find it simple to export and distribute these breathtaking cinematic sequences online.
Using 3D objects from the free Quixel library, create either an exterior or an interior scene. When you're done, use the post-processing volume, lighting, and fog parameters to create a certain ambiance.
Finally, using a level sequencer, add one or more cameras as well as animate their positions to capture your scene.
Create a video out of your animations, then post it to Skillshare.
Unreal Engine 5 Course for Intermediate
You will learn in this course how to build an AAA-quality scene from scratch with Unreal Engine 5.
The instructor takes you to step by step through the process of making this stunning scenario, from conception to rendering and final composition.
Since the instructor won't cover the fundamentals of Unreal Engine 5, this course is not appropriate for beginners.
You should be able to navigate the Unreal Engine 5 Interface and have a basic understanding of it.
The asset files are contained in an archive that is associated with this class.
Remember that the R2D2 and Ray models are non-commercially licensed.
You may only use such models for personal projects; not for commercial ones.
What will you discover in this course?
How to come up with ideas.
The fundamental concept of blotting out your scene.
Unreal Engine 5 Quixel Megascans usage instructions
Create stunning lighting, mood, fog, and other elements.
Render the last picture using Unreal Engine 5.
By the time the training is over, you'll be quite assured. You will be able to start from scratch and design an entire 3D world.
You need to be able to produce a Star Wars fan scene similar to the one in the course after completing this course.
Take your time and attempt to produce a situation that is distinct from the one presented in the lectures.
Share your final moments in the project section, and be creative!
This course was created using the most recent materials and game development techniques of Unreal Engine 5.
The greatest way to learn something is to do it in a genuinely enjoyable way, and this course embodies this idea. There is absolutely no better place to begin than this course if you want to understand how all of these fantastic games you see are created.
Even if you have never programmed before, we made sure that somehow this program has everything you'll need to progress from basic to advanced level.
Although a 3D First Person Platformer contains a huge library of game development techniques that we can employ, the instructor has decided to make it the course's main project.
Additionally, getting started on your game creation career is really easy, especially if you're a newbie.
Every component of this course has been painstakingly created, reviewed, and recreated to provide you the best experience and optimize your learning.
You'll get the MOST value for your money by leaving this course with a ton of tools in your toolbox to continue your voyage in the uncharted territory of game creation, so in addition to learning a ton, you'll also have a blast.
Introduction in Section 1
First, you'll download the Epic Games Launcher. You'll start by downloading the latest version of Unreal Engine 5. You'll learn a little about the history of the Unreal Engine and create our first game to set the tone.
Section 2: Creating a Level Editor for Virtual Worlds
You will begin studying the very fundamentals of the viewport in this part. You'll learn how to navigate the viewport, use the different navigations, and grasp the functions of each and every window we can see in front of us.
Section 3: Actors for Unreal Architecture
Actors will be covered in this section. You'll comprehend geometry brushes, volumes, and Materials as well as static mesh actors. The lighting and mood are then created rather than used as is, and you learn how to do this.
CyberSpy 3027: Building Our World, Section 4
What we learned in the first two sections will be brought together in this section. We'll set up the skyline, atmosphere, and lighting. To begin working with future features, we'll build our inner basic framework and initial level.
Making Interactive Experiences in Section 7
It's time to experience the level utilizing characters now that it has a level and things are moving inside it. You'll learn what a Pawn is, well how to transform it into a character, how to give it commands, and how to ensure that it interacts with its surroundings.
CyberSpy 3027, Section 8: Developing Our Character
Here, the instructor will introduce his characters. He should have actions and axes mapping added so that we can move around appropriately. Finally, modify its mobility so that it better fits the demands of your game.
Section 9: Collision in Physics
The physics you study in school will not apply to this. So, don't worry. This is where you will add collisions and analyze their origins. Generating retorts when actors collide.
Section 10: CyberSpy 3027 – Giving the Player Physics
We must use collisions in our game now that we have a better understanding of them. First, you'll make two different kinds of spikes—damaging spikes and lethal spikes. You'll include the diamonds that we must collect to open our doors and leave.
Section Eleven: Using Audio
It's time for some music. You'll comprehend Unreal's audio system. Discover the auditory cues that make it possible to program sounds. Finally, to increase realism, you'll delve deeper into sound attenuation.
Section 12: Adding SFX to Your Game with CyberSpy 3027
It's time to add sound effects as well as music to this game to give it some life. Our game now transitions from stagnant to dynamic. You will enhance the numerous actors in your environment with background music and other effects.
Unreal Motion Graphics UI in Section 13
It's now time to design your game's user interface. Widget Blueprints, whereby we design, arrange, and customize our messages, buttons, and images, will be covered in this lesson. You'll also discover how to animate and bind them.
Unreal Engine 5 Course for Experts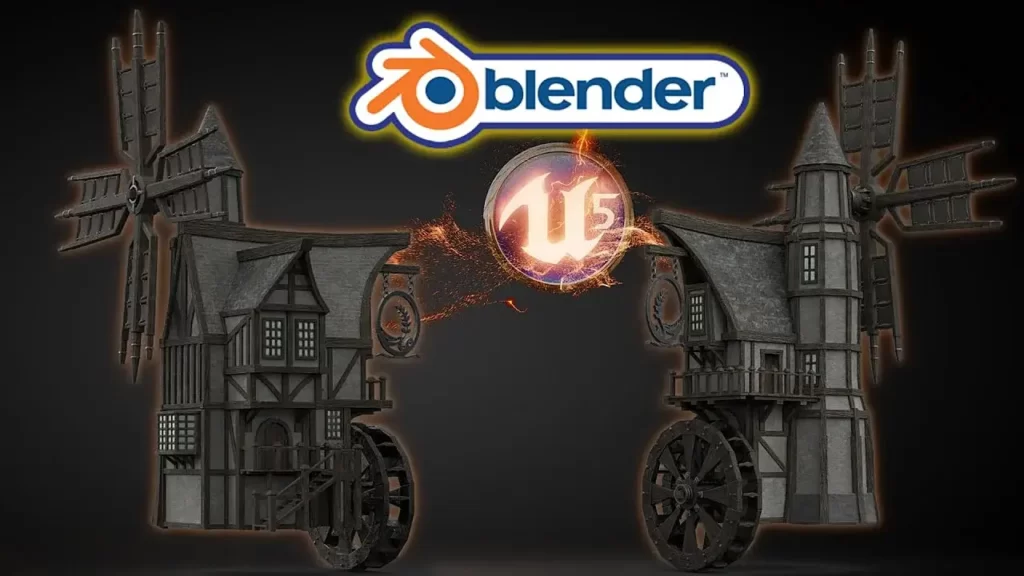 Do you want to learn how to create a model of a windmill that looks like it belongs in the Middle Ages and then integrate it into a game engine to make that fantasy come true?
What if I told you that I have a Skillshare course that teaches exactly how to do that?
With "Blender to Unreal Engine 5," you may create a complex medieval item that requires mechanical expertise and is brought to life through motion graphics.
You will have access to a little over 21 hours of 3D artwork through this course.
In 107 lessons, discover how to construct a complex wind-and-water-mill hybrid from the Middle Ages.
You will study all the methods and strategies used by professionals in this course. The course's learning objectives will also place a strong emphasis on Unreal Engine integration.
Conclusion
That's all about the finest courses to study Unreal Engine for developing games by using a C++ programming language. The market value of the video game business has risen to $10.9 billion in the last few years, and it now dominates every platform from desktops to Android and iOS. Companies utilize a variety of video game engines to develop these applications, which is where the Unreal Engine comes into play.