If you're looking to take your blender skills to the next level, check out these 5 Best Blender courses Online. The outstanding 3D modeling program Blender offers a wide range of options for rendering, modeling, animation, motion tracking, videography, and much more. Due to its open-source status and extensive features, Blender is also quite popular among creative people; nonetheless, some beginners may find it confusing.
However, once you understand the fundamentals of Blender, you may start designing without any technological restrictions! Taking professional courses and lessons is among the greatest ways to get started.
Stay with me as I go over the top five SkillShare courses that should have you set up in a few weeks, along with a summary of their primary features and benefits.
Introduction to Blender
An open-source 3D program called Blender was created by the Blender Foundation and also its user base. Previously, Blender was sometimes disregarded as the "free option" if you couldn't afford other business software.
But after receiving recent improvements, it is now competing on its own. It now competes with the market's top products thanks to its industry-standard features and certain exclusive tools.
Because of its talented and diligent development team, the Blender Foundation regularly releases new builds and is continually adding new features. Numerous businesses, including Ubisoft and Unreal, have shown interest in and made donations to the Blender fund since the introduction of Blender's substantial 2.8 version.
Blender or Cinema 4D—which is superior?
A membership is necessary to use the expert tool Cinema 4D to produce animation. It has a lot of useful capabilities for producing animated films and visuals. But on the other side, Blender is open-source software that novice game designers and 3D artists can utilize.
Scope of the careers generating from Blender Courses Mentioned below
Since Blender is completely free to use, more artists are using it than on other platforms like Maya, which means there are more jobs available where employers are looking for individuals who not only own experience with both the job role but also have used Blender. This is because Blender is becoming more popular across multiple industries.
The skill sets needed for various job tasks will vary, and there may even be instances where two professions call for the same skill set but have entirely distinct processes.
Some of the jobs which are most sorted after:
Graphics Designer
VFX Artist
Character Designer
Lead Animator
Concept Designer
App Developer
Freelance Artist
Video Editor
Blender Course for Beginners
On SkillShare, this is among the finest courses for learning Blender from scratch. This course offers a thorough introduction to using the Blender program to produce 3D things, starting with the fundamentals and software navigation.
The following are the main abilities you'll study in this course:
Understanding Blender
How to make 3D objects using straightforward colors
Ways to make your own materials
Comprehend the modeling principle
The fundamentals of animation
Unwrapping and UV mapping models
A bowling ball, low-poly chess, and other advanced 3D objects, such as a fluffy bunny as well as a human head, will all be used in the creation of your very debut 3D modeling product.
The ideal starting point for using Blender 3D for maybe the first time is here! We will go over the fundamentals of Blender's user interface in "Your First Day in Blender 3D" The fundamentals of the user interface and navigation will be covered initially. They'll finish by modeling a top hat with the knowledge we've gained and generating it within one of the sample scenes.
This course will teach techniques typically used in the video game, motion, and animation design. The user interface, modeling, lighting, rendering, and a little bit of animation will all be covered. This course is ideal for you if you're interested in starting off with 3D.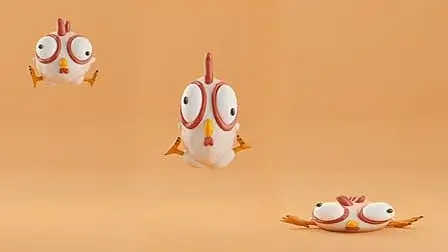 Learn how to use animation to give your 3D characters life! You'll master the fundamentals of Blender 3D animation in this Skillshare course, along with how to animate a character! Making an animation with both the course character and any other character you choose to use is your project. To design our character in 3D, we'll use the free open-source program Blender 3D. The fundamentals of the user interface and thus the animation procedure will be explained to you.
This course will discuss techniques typically used in the video game, motion, and animation design.
The workflow will be streamlined to increase speed and effectiveness. Although it is not necessary to have any prior experience, the course may move swiftly through Blender's interface. It will be useful if you are familiar with Blender's user interface.
Blender Course for Intermediate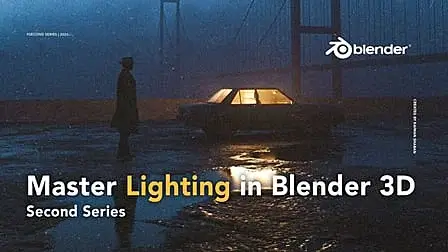 We shall discuss LIGHTING in this course because it represents one of the most important aspects of any artistic endeavor. Your work will benefit greatly from good lighting, which will elevate it to a greater level.
For you to properly comprehend the principles presented practically, they will guide you through their workflow, demonstrate the lighting process, and explain the reasoning behind decisions that have been made for you, specifically.
Learning Objectives:
The components of efficient lighting
Qualities that distinguish light sources
Prepare the scenes and start the lighting from scratch.
How lighting operates in reality
How to use each of Blender's lighting features to their fullest potential
How to defy convention and use lighting to create your own distinctive style
You won't have to pay anything to upgrade to Blender 3.0.
How might taking a Blender 3.0 program benefit you?
If you recall, you formerly felt uneasy about new Blender upgrades. As of late, they give you the impression that you are behind.
Practice is the key to understanding new software updates. You need to get rid of your anxiety by working on a project with a medieval theme that has problems and really good answers.
Learning Outcomes:
The Blender 3.0 asset manager will be utilized in a variety of ways;
You will investigate Blender's particle systems, such as roofs made of grass and straw;
Your scene will have a water simulation with a start and stop;
Realistic smoke will be simulated, and;
On a single mesh, you will be pattern painting using three different textures.
Blender Course for Experts
The best spot to learn how to use Blender's modeling tools is here. Anyone interested in a job in 3D must possess these abilities. This course includes techniques typically used in a video game, motion, and animation design.
While studying the modeling workflow in Blender, we will go over the modeling methods to model characters in this way. You'll learn how to use the tools, what excellent topology entails, and workflow-enhancing tips. You are welcome to create your own or follow the example set in class!
In this course, there will also be time-lapse sections where the techniques will be explained before moving on to the next one. This is done to keep the course's duration manageable and to concentrate on the fundamental concepts of modeling. If you want to start making this character work the way. They also include a link to a comprehensive 4.5-hour video of the instructor modeling this persona with keys turned on. A trace layer has also been added to the project file. If you want to learn by copying and tracing my model, you can follow by turning on the wireframe and reducing the opacity on this version of my model.
Conclusion
That concludes our discussion of the top online programs for learning Blender and 3D modeling in 2022. This is a crucial tool and ability to master, and I sincerely hope that this list of programs will assist you in finding the ideal course to launch your profession as a 3D designer.
Full-service digital marketing visual media is becoming a more and more important aspect of our life, whether for work or for fun. The demand for the skills necessary to produce recognizable characters, breathtaking visual effects, cartoons, or artificial settings will only continue to rise.
Because of this, taking a quality Blender course will benefit you in a variety of fields and applications. The fact that Blender is free and open-source is also the finest thing about learning it. You can start a new career without spending a dollar if you combine it with the list of free online Blender courses here on Skillshare.