Designers, architects, structural engineers, landscape architects, MEP (Mechanical, Electrical, and Plumbing) engineers, and contractors can use Autodesk Revit to create 3D architectural models and BIM drafting.
You may design a variety of 3D structures and components, such as doors, windows, floors, curtains, walls, etc., by using the software you learn about in Revit courses. With the help of these lessons, you will learn how to tag the components, construct schedules and legends, and render images.
Scope of the careers generated from Revit Courses Mentioned below
Setting a five-year goal for yourself and working toward it is not a bad habit. In the months leading up to 2021, the architecture, engineering, and construction (AEC) sector will also need to adjust to the new market conditions brought on by the pandemic. As a result, AEC professionals have shifted their career ambitions by learning Revit online as the AEC sector looks for solutions to tackle new difficulties.
Revit is indeed a BIM (Building Information Modelling) compliant program, as we are all aware. As BIM is indeed the future of development, this makes it the perfect software for the majority of AEC professionals. Therefore, learning Revit is necessary for people who want to grow in the AEC business today.
Revit Course for Beginners
This course is designed for people who have never used Autodesk Revit before. Additionally, it is useful for people who may have attempted to learn the technology in the past but have since forgotten how to utilize it.
The course's goal is to quickly get you up and running with Revit by covering the topics you really have to know without going into great detail about commands and approaches that are no longer relevant. Although it was filmed using Revit 2021, you can use it to learn any Revit version starting in 2018.
As your knowledge expands and new commands are presented, you will learn how to develop your own building model, which you can then add to and modify. The course will start with a summary of a project.
You will have created a 3D building model that is entirely finished and meets industry standards at the end of this course. You will pick up BIM skills that let schedules and paperwork be produced automatically.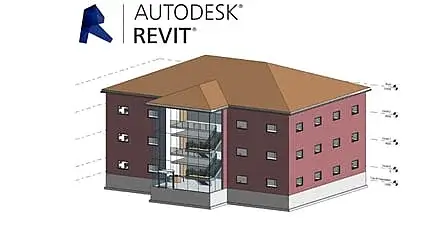 Look no further if you want to understand the basics of Autodesk Revit Architecture. This course is intended for people who want to learn this BIM program, which is the industry standard, from scratch. You will discover all you require to produce expert BIM Projects through practical application.
With more than 7 hours of online lectures, this course will take you from having no prior knowledge to being able to use Revit. To follow along with the lectures, you will indeed be able to access all of the practice and exercise files.
Learn everything you need to know in the course Autodesk Revit Architecture Masterclass: A Complete Guide for Beginners to produce expert architectural projects. Another of the better Revit lessons, includes files, training exercises, and training materials that you may utilize while listening to the lectures.
Key Points to take into account:
Introduction
Contextual Tab
The Start Screen
View Controls, as well as Context Menu
File Tab, Quick Access, Information Centre
Tabs, Ribbons, as well as Panels
Properties Palette and Project Browser
Status Bar and Selection Toggles
Navigating the Drawing Area
Terminology
Features:
Offers unrestricted access to classes.
Allows for the learning of Revit through a mobile application.
Revit Course for Intermediate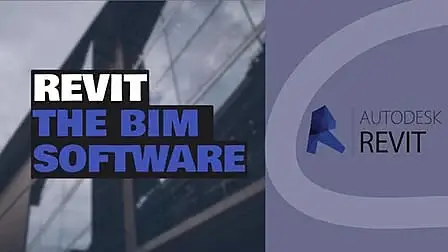 The instructor will start by explaining why we require this software. One of the more well-known BIM programs is Revit, which supports the creation of 3D models in a professional manner for architects, landscape engineers, and civil engineers.
This course has more than 20 sections and 100 lectures that cover every tool in the Architect, Structure, and System tabs.
The teacher went over each and every tool an architect uses to build a structure in this course for beginners. Including the datum components, such as the grids and levels.
Walls, frames, doors, floors, stairways, ceilings, enclosures, and roofs are examples of major and minor components.
You will discover how to model from this course, along with how to render images that are photorealistic and create walkthrough animation.
After finishing this course, you can begin working on your project in Revit alone, without assistance from others.
In this course for beginners, you may learn 2D annotations, detailing, and sheet preparation.
This course aids in the preparation of the contours and topography in the 3D model for topography engineers.
Tools for creating families are detailed in detail to assist you in learning how to import and export projects in a variety of formats and how to create families, which is similar to creating furniture and other components.
The teacher has added a ton of quizzes to each area in between lectures. In this course, you will receive some of the available resources.
This isn't a static course; the instructor will periodically add new videos to the course to reflect new releases and models.
This is a course for people who will like to learn from Coursera about Revit.
An effective applicant again for Autodesk Certified Professional certification:
Those who have earned the Revit for Structural Design certification have completed between 400 and 1200 hours of training and practical experience using Revit in a structural environment. They are also familiar with the features and capabilities of the software, as well as with relevant workflows, processes, and project goals.
With some assistance from peers, design documents, and support services, the candidate may carry out everyday duties related to their job role. The applicant who meets the minimum requirements can effectively organize, manage, and collaborate on a project. The successful candidate may also work independently and produce high-quality deliverables using Revit modeling and documenting tools and techniques.
Learning Outcomes:
Interact with element materials, choice sets, and structural components.
Work with changes, set up and operate sheets, and create and control views and annotations.
Use project management, work-sharing, phasing, and other processes and workflows.
Show that you have the abilities and understanding needed to pass the Autodesk Certified Professional: Revit for Structural Design test.
Revit Course for Experts
An online course called Autodesk Certified Professional: Revit for Architectural Design Exam Prep offers video courses for learning architecture. You can learn how to create models, resources, families, information, and views using this study tool.
It will teach you how to build stairs, ceilings, floors, walls, and more. Additionally, you will come in contact with selection sets, color schemes, detail elements, and more.
Become an Autodesk Certified Professional to demonstrate to potential employers that you are qualified for the position. You may get ready for the Autodesk Certified Professional: Revit for Architectural Design examination by taking this online course from Autodesk, which provides an overview of the necessary abilities. The video lessons follow the normal workflow as well as features of the Autodesk® Revit® Architecture application and are organized to correspond to the exam's goal domains.
They include parts on modeling and elements, families, documents, views, and Revit project management. Throughout the course, you'll deal with walls, platforms, roofs, ceilings, staircases, columns, and rooms as well as explore advanced modeling architectural themes. Additionally, you'll learn about test subjects including family kinds and sorts, stages and design alternatives, calendars, and work sharing.
Test for Revit for Architectural Design:
The Revit for Architectural Design certification is the accepted benchmark for evaluating your Revit proficiency in architectural design. You can demonstrate your capabilities thanks to the certification, which also tells prospective employers that your abilities have been confirmed. This kind of experience often results from working with the program regularly for at least two years, which equates to between 400 and 1200 hours of practical experience with Autodesk software.
Key topics:
Design Modelling
Revit Project Management
Features:
100% online
Flexible deadlines
Conclusion
Revit is a program that appears difficult to someone who is not familiar with it. Because they take a very stage process method for learning, breaking Revit into its components so that you can master the program one little at a time before putting it all together, that is why we chose these classes and tutorials. There are various course formats available to fit your tastes, whether you like to read or watch videos.