Today, photogrammetry is being used in numerous virtual reality (VR) and augmented reality (AR) applications. All possible by a variety of Free PBR textures.
PBR texturing is a method of analyzing light and materials in virtual objects so that they look as real as possible when viewed in different lighting conditions. It uses principles from physics to simulate light accurately so that it reflects naturally on surfaces, materials, and objects.
PBR texturing is an advanced method of applying textures to 3D models so that their appearance is consistent with the physical properties of their surfaces. The term "PBR texturing" is used because it involves combining two different types of textures. A physically-based texture (or PBT) and a standard texture (or T).
However, a problem arises when 3d designers can't find quality PBR textures that are free to use. Therefore, at 3DHEVEN, we provide spectacular quality Free PBR textures, which are CCO licensed and used by thousands of professional designers around the globe.
Computer-generated imagery (CGI) has become so sophisticated that it's difficult to tell whether we are looking at a digital or photographic image.
That's only possible when you are using a high-grade PBR texture. There are a lot of reasons why you might want to use PBR textures in your project. First and foremost, PBR textures can help give your assets a more realistic look.
PBR textures are in-demand to mimic the appearance of real-world materials like metal, plastic, and stone. They can be beneficial to simulate the appearance of materials that have been damaged or even altered in some way.
For instance, they can be used to add dirt or wear and tear to props and characters and to create the illusion of distant objects appearing smaller or further away than they are in reality. Moreover, Free PBR textures help make environments look more realistic by adding shadows and reflections to walls and floors.
There are a lot of good reasons to use PBR textures, so it's definitely worth giving our Free PBR textures a try if you haven't already!
Things to Consider Before Choosing a Free PBR Texture?
Before choosing a PBR texture, it's important to keep in mind what you're trying to achieve. For example, if you're building a 3D model for VR, the higher resolution of the texture will make a big difference in the way the model looks. However, if you're creating a 2D image for print, you don't need to worry about resolution but detail.
When choosing a free PBR texture, consider how much detail you want in your final product; more detail means more files to upload and more time spent on each one.
Another thing to consider when choosing paint is color. When selecting colors, you should think about how bright or dark they are. Bright colors are best for spaces with lots of natural light and dark colors are good in spaces where there isn't much natural light.
Finally, pay attention to how detailed the texture is when viewed from different angles. This is especially important if you plan on using it as a splash screen or backdrop.
3DHeven Offers High-Quality PBR Textures
The high-quality PBR textures provided by us are of super high resolution (up to 8K) and are free to use for commercial as well as non-commercial use.
This is because we want our clients to get the best possible quality. You can use these textures in any application and software such as Twinmotion, Blender, Cinema 4D, V-Ray, Lumion, and any other 3D software.
Every texture that we create is completely accurate, free, and comes with a complete PBR workflow. We have both vivid and realistic textures. Our realistic textures are high in resolution and have a great number of details. On the other hand, our vivid textures are bright and colorful and useful in designs where you want a lively and cheerful look.
3DHEVEN Offers a Huge Variety of PBR Textures
At 3DHEVEN, we offer a huge variety of Free PBR textures that you can download and use in your projects. Our textures are of different categories, according to their end use.
In this specific category of our Free PBR textures, we provide creative abstracts, human skins, lava, etc.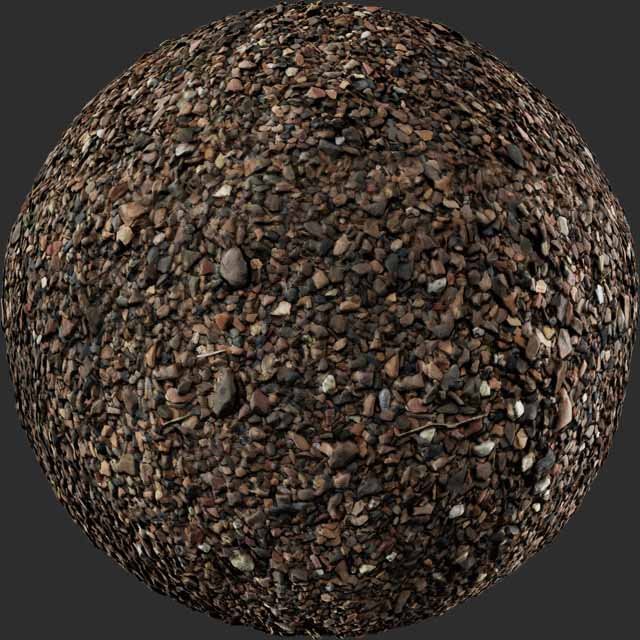 We have various nature-themed textures such as ground, leaf, road, rock, sandstone, terrain, surface imperfection, etc.
Architecture
Our architecture-themed textures include road, roofing, marble, painted plaster, etc.
Our plastic-themed textures are different colors and styles of plastics with a very unique look.
Here, we have textures such as detailed designed planks, grained wood, medieval wood, and so on.
Our metal-based textures are specified with sharp, dull, rusty, and even smooth metals. which are again completely free to download garments, fabric, and so on.
Our fabric-themed textures are beneficial with different types of Camouflage, decorative leathers, carpets, Knitted, and so on.
Our PBR Textures Are Free!
Yes, that's true! All our PBR textures are free to use in your projects, commercial or non-commercial.
With 3DHEVEN, you can use our textures to make your design look more realistic, and create an awesome and engaging user experience.
This means you don't have to spend hours creating textures for your designs. Instead, you can use our high-quality textures and spend more time designing attractive and engaging visuals.
The Bottom Line
PBR textures are a necessary part of any 3D modeling or design process. They are useful in a wide variety of applications. To create realistic and visually stunning designs, you need to choose the perfect PBR textures from 3DHEVEN. After choosing, you can simply apply them to the models and objects of your design.
Our website offers a large variety of PBR textures that you can use in your projects. We offer high-quality textures, and they are completely free to use. Visit our website and get the perfect texture for your design today!