Modern Lake House Twinmotion 2022
Modern Lake House
Modern Lake houses evoke feelings of relaxation, simplicity, and a connection with nature. The modern lake house Rendering takes these feelings and updates them for the 21st century. They often have large windows to take in the surrounding views, This rendering shows a sleek and contemporary lake house that would be perfect for a weekend getaway.
Modern Lake House Twinmotion 2022.1 Preview 2
Software: Twinmotion 2022.1
Source File Have: 6 Scenes, 3 Video
Artist: Ammar khan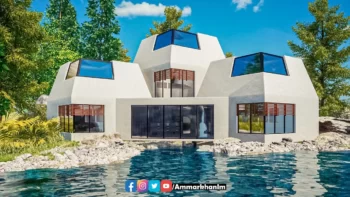 This item:
Modern Lake House Twinmotion 2022
Reviews (0)
Only logged in customers who have purchased this product may leave a review.